Billet Hood Hinges – 67-72 GMC Chevy Truck
Billet Hood Hinges – 67-72 GMC Chevy Truck
These Hood Hinges solve the classic problem of metal tiring and springs weakening over time. Just like an engine needs to be freshened, so do hinges. The new line of billet hood hinges are packed with features that don't just look the part, they play it. With our patented (No. 11,002,047) 6-axis adjustment built directly into the hinge, this technology affords the installer the ability to adjust hood gaps without having to remove the hood.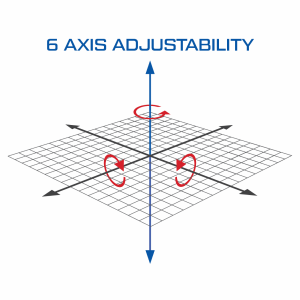 In addition to the 6-axis adjustment these hinges feature rock-solid gas struts and sealed bearings that connected to the stylish, precision-machined 6061-T6 billet aluminum bodies and arms. These hinges are also backed by CVF's industry-leading limited lifetime warranty.
Compatible with 1967 - 1972 CHEVY C/K Trucks.
Compatible with 1967 - 1972 Chevrolet/GMC C10 including all trims:
★ Standard
★ Custom
★ Cheyenne
★ CST
★ Cheyenne Super
★ Deluxe (GMC)
★ Custom (GMC)
★ Super Custom (GMC)
★ Sierra (GMC)
★ Sierra Grande (GMC)
Customers also bought…
Here are some other popular Classic Truck Parts for your custom build!